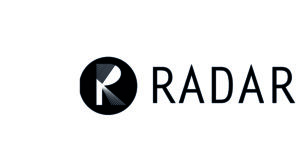 Exciting opportunities have opened up to work for RADAR, a newswire at the cutting edge of journalism's relationship with technology.
We are looking for reporters with a keen news sense and clean writing style who are comfortable with numbers to join our team, based at the PA's new London offices.
We offer a competitive salary, home working opportunities and flexible hours to support a work-life balance.
The company
At RADAR, we use technology differently. We are reporters first and foremost, making the most of new developments in software to bring our stories to a wider audience.
Our editorial team of six writes around 3,000 stories a week, serving hundreds of local, national and regional clients across the UK. Each reporter covers the full spread of traditional news areas: you could tackle health, crime, education and social issues in a week. Less than two years since we started, the business has grown rapidly, with plans to continue to do so over the coming years.
Right now, we have the best of both worlds: a small business which can move dynamically and allow you the scope to shape your role, but the reach and exposure that comes from our relationship with the 151-year-old Press Association.
The role
We are looking for reporters who want to apply their nose for a story to news outlets across the UK.  As a newswire, the ability to write clean copy is essential. Our stories all involve data, so you need to be comfortable working with numbers alongside traditional journalism skills of research and interviewing.
Our team have come from a variety of backgrounds, but all share previous experience of journalism. We want reporters who have honed their news sense and can produce stories to deadline.
The right candidate will be supported to learn tools they are unlikely to encounter elsewhere, and to use AI and natural language generation software to bring stories to life at scale.
Essential skills
Strong news sense
Clean copy writing
Comfort with numbers
Microsoft Excel
Ability to deliver copy to regular deadlines
Collaborative working
Desirable experience
Employment in a UK local newsroom
Using data to produce editorial content
Learning to work with new software
Please send a CV, examples of your published work and a covering letter telling us why you are the perfect candidate for RADAR to Editor Joseph Hook joseph.hook@radarai.com
Closing date: 22 November 2019
We will be considering candidates as they apply, so please don't delay in submitting your application.
The Company encourages applications from all sectors of the community.