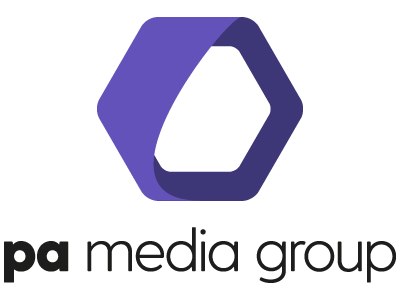 PA Media Group is the new umbrella brand for our portfolio of news & information, data, technology and communications businesses. In addition to the flagship news agency brand, which has been renamed PA Media, it covers our PA-branded businesses like PA Training and non-PA branded businesses like StreamAMG.
Why are we changing?
After 150 years, the name Press Association has ceased to be helpful or accurate. As PA Media Group aims to better serve an evolving customer base, we believe our new brand will better reflect the work we do today as a leading provider of compelling multimedia content and services. In turn, our customers can expect to see more exciting news and information products and services rolled out in the coming months.

A fresh, new look
Our new look and feel better reflects the modern, dynamic business that we are today. The honeycomb motif invokes the qualities of creativity, accuracy, immediacy and collaboration that exist within our Group of specialist media companies. For the PA-branded business the colours selected are designed to set each business apart in their individual competitive spaces. We have taken a conscious decision to retain the emphasis on the letters PA within the new visual identity as it is shorthand the industry will be familiar with as well as retaining an important link to our heritage.