David Davies becomes the first photographer to win the Welsh Sports Media Award
PA's Chief Sports Photographer, David Davies, became the first photographer to be honoured with the Peter Corrigan Welsh Sports Media Award on Wednesday, 26 June.
The award was presented by the Welsh Sports Hall of Fame at their annual event to induct sports men and women to the organisation's Roll of Honour.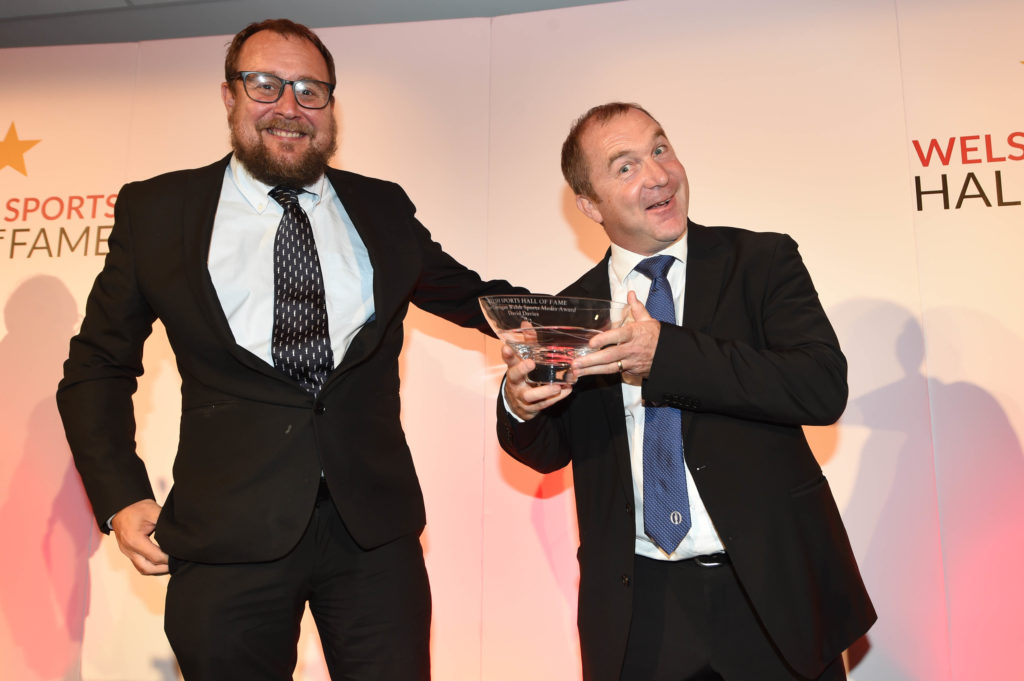 Named in tribute to The Observer's legendary sports journalist, Peter Corrigan, the Welsh Sports Media Award recognises outstanding achievement in sports coverage. Since its introduction in 1990, the prize has only been won by journalists, with previous winners including Stephen Bale of The Sunday Times and Jamie Corrigan from Wales on Sunday.
David had been sent to the event by PA Sports picture desk to cover Ryan Giggs's induction to the Welsh Sports Hall of Fame Roll of Honour, a late switch from his previous assignment photographing the cricket World Cup match between New Zealand and Pakistan.
As he readied himself to capture the winner in the Media category, it dawned on him that he was the recipient, breaking new ground in the process as the first photographer to win the award.
Accepting the trophy on stage, David said, "You have done me up like a kipper, to be honest."
He continued:
"I've won a few internal awards at PA and been highly commended at the Sports Journalist Awards, but I've never had anything like this. I'm so shocked. I'm lost for words and that's no surprise. I'm no wordsmith like a lot of people in the room, I just press a button. Thank you very much for this award.
"Given what I've heard about Peter Corrigan this evening, I'm humbled to become the first photographer to win this award. It's a total surprise. I thought I was coming here to take a picture of Ryan Giggs receiving an award but I've got one myself.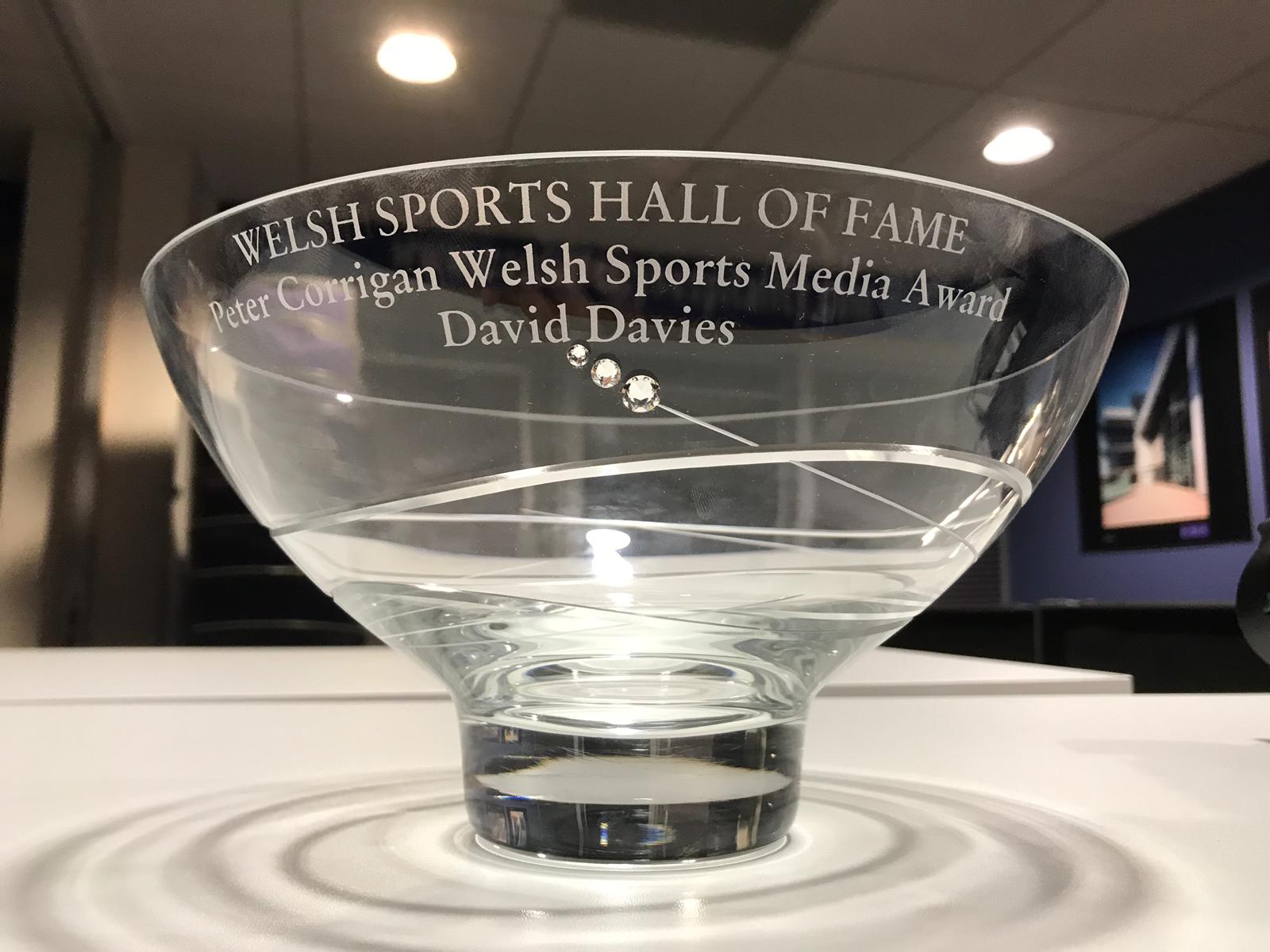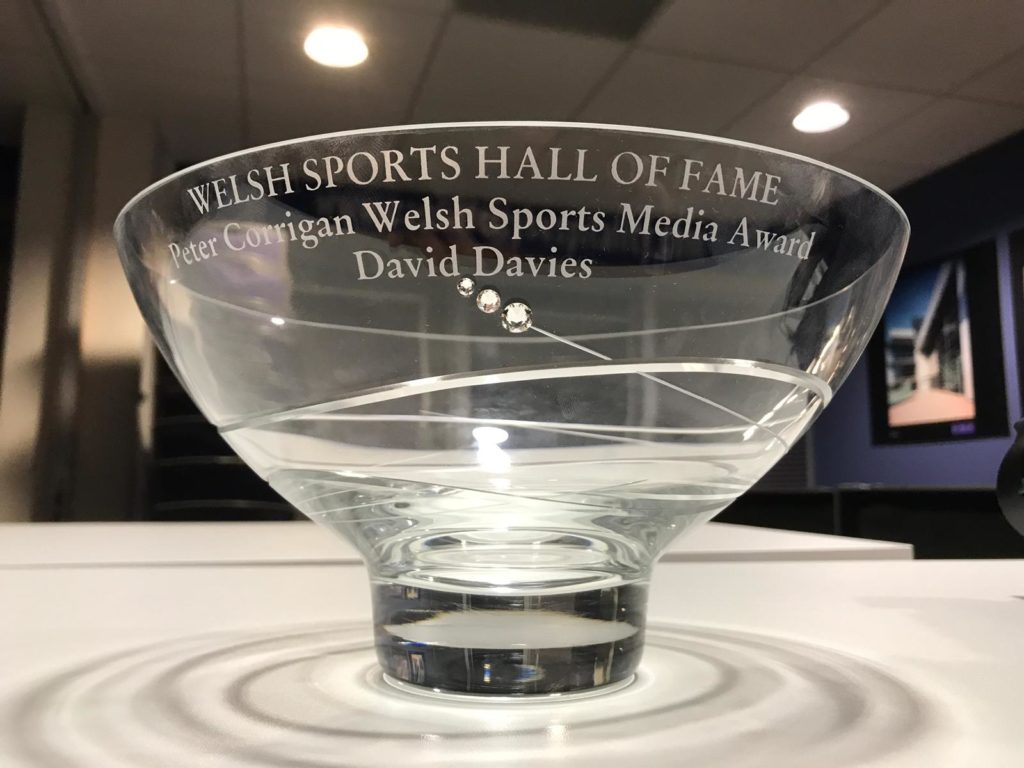 "I've always been incredibly proud of my Welsh roots and to be in the Welsh Sports Hall of Fame is something I never thought would happen. When I was a kid I used to go and watch Wales, so to be able to photograph the national rugby team is a dream come true. I've been on five British & Irish Lions tours and to get the picture of George North picking up Israel Folau in 2013 was one of the favourite moments of my career. The other photo that means a lot to me is one of Lewis Hamilton draped in the Union Jack after he won the Formula 1 World Championship in 2014. To cover the sports I loved as a kid is like a hobby gone wrong."
Ryan Giggs was indeed inducted into the Welsh Sports Hall of Fame Roll of Honour that night. Also honoured were former Wales Grand Slam rugby star Steve Fenwick, Commonwealth Games golden girls Jazz Carlin and Michaela Breeze and the former Wales Netball player and coach, Wendy White.