Jim Donnelley retires from PA after a 50-year career in sport and racing
He also steps down as Company Secretary of the Starting Price Regulatory Commission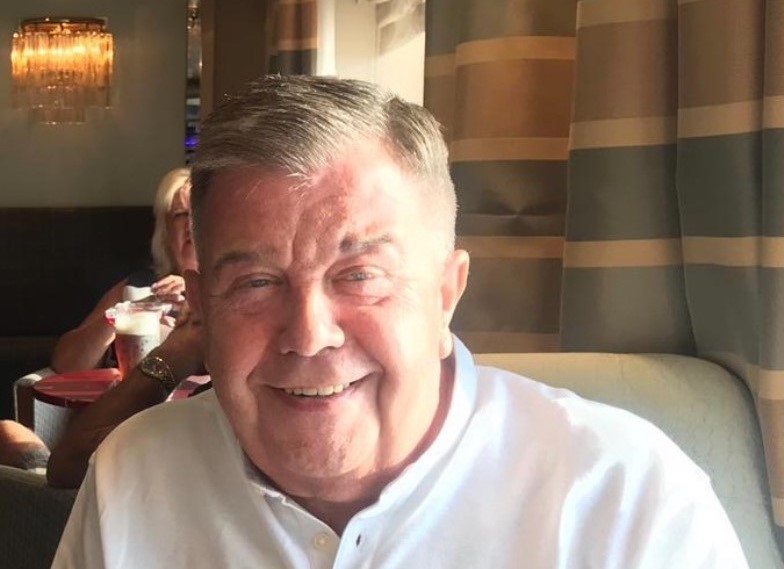 11 May 2021: Jim Donnelley, Associate Director of Racing and Sports Betting, at PA – the national news agency of the UK and Ireland – is retiring after more than 50 years in the industry.
He also steps down as Company Secretary of the Starting Price Regulatory Commission (SPRC), a position he has held since 1992.
Jim is credited with establishing PA's racing and sports results operation in Howden, Yorkshire. He eventually took over the racing operation and worked over decades to consolidate PA's position as a leading supplier to the international racing and betting industry.
His began his career in 1965 at The Exchange Telegraph Company (Extel), part of the London Stock Exchange and, at the time, PA's partner in the collection and distribution of racing, cricket and football news. Having joined as a messenger, Jim rose through the ranks at Extel, becoming a Junior Telephonist for the Stock Exchange in 1966, Senior Telephonist (1973), Senior Information Communicator (1984) and Manager of Extel's Finchley Racing Room in 1988.
In 1990, PA acquired Extel Sports Services and Jim transferred over as Manager, Results and Resourcing. Based at PA's office in Fleet Street, he was in charge of football and racing data, leading a team of 40 staff which rose to up to 100 with the addition of casual staff on match days.
In 1993, when PA decided to relocate its entire sports operation to Leeds, Jim agreed to spend six months in Yorkshire setting it up. As well as establishing the results team, Jim made several of the first editorial hires for the department that would become PA Sport.
Jim decided to remain in Yorkshire, later moving with the business to its current location in Howden. He became Commercial Operations Manager for PA Sport in 1995, before turning his focus to racing exclusively following a promotion to Director of Racing Pages the following year.
Jim's ascent continued with appointments as Head of Racing Services (2002) and Director of Racing and Sports Betting (2007). When he decided to step back from regular 9-5 work in 2020, PA changed Jim's role to Associate Director, Racing & Sports Betting.
His legacy includes steering PA to capitalise on the growing online betting market as the internet began to explode. Today, PA's digital customers include SkyBet and Bet365 and it maintains its lead in that space. Jim also nurtured PA's relationships with major rights holders, including ARC and RMG, establishing and maintaining significant commercial deals over a number of years.
Reflecting on his career, Jim said:
"I have been in sport my whole life. I have had a brilliant 50 years and PA treated me excellently. I have enjoyed exposing many of its senior executives to the racing world over the years and we have worked together to keep PA at the top of the shops. Building relationships is a massive part of racing and I hope PA continues to flourish in years to come. I've had a great time."
Alongside his role at PA, Jim acted at Company Secretary of The Starting Price Regulatory Commission (SPRC), an independent body responsible for the integrity and accuracy of the starting price (SP). He served on the board for more than 20 years, alongside representatives from organisations including SIS, the Racing Post and Sporting Life.
Lord Bernard Donoughue, formerly Chairman of the SPRC, said on the occasion of Jim's retirement:
"Jim Donnelley was a joy to work with. Ever loyal, knowing every item of business and every player in the game, his humour and shrewd judgement guided me through two decades of constantly changing race betting. The deeply valued Starting Price would not have survived and evolved into its modern form without Jim."
Clive Marshall, Chief Executive Officer of the PA Media Group, said:
"Jim has been part of PA for over five decades. During that time, he has made an enormous contribution to PA's success as the company evolved from primarily providing services to shareholder news media, to the diversified information and services business we are today. As Jim retires from PA, our betting and sport data services are a core part of PA Media's business, something he can be very proud of. We wish Jim a happy and healthy retirement."