PA Betting Services support the BetVictor Group's launch of a new brand – talkSPORT BET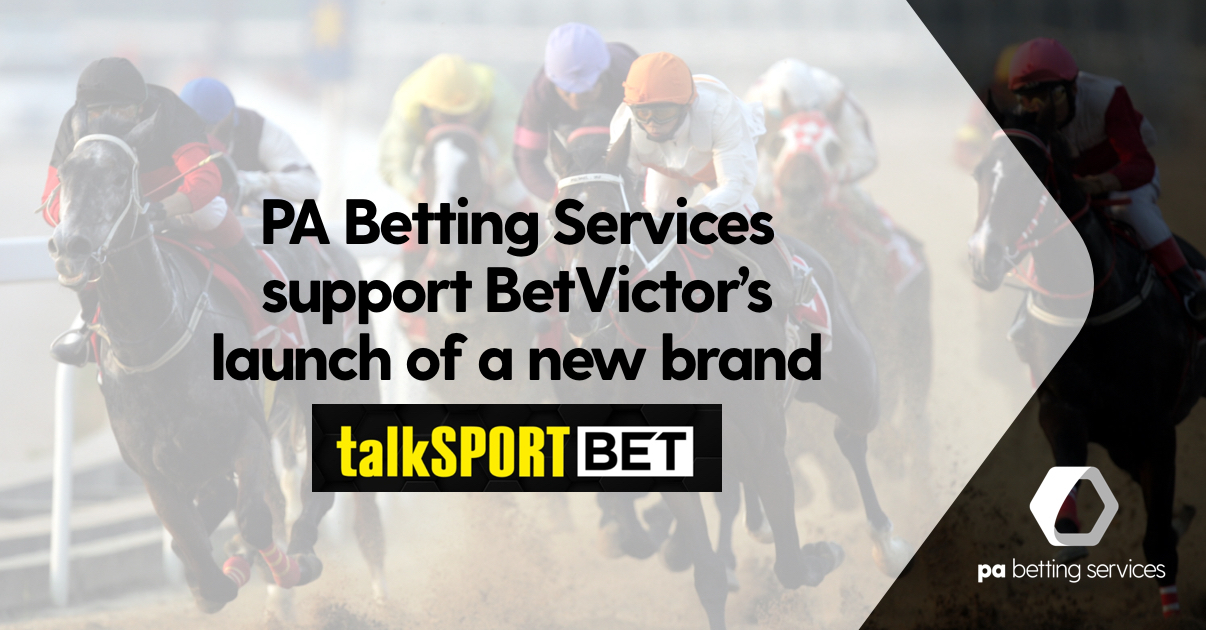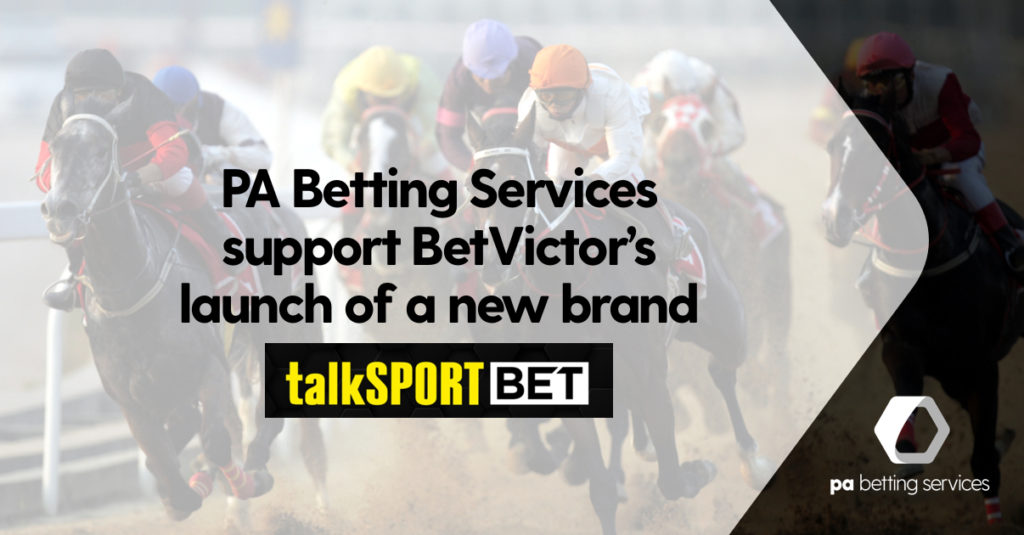 PA Betting Services have further strengthened their relationship with the BetVictor Group, by signing a multi-year deal to deliver horse racing content, including UK, South African, and Japanese data, to their newly acquired partner talkSPORT BET.

On-air since the Millennium, talkSPORT radio broadcasts 24 hours a day, 7 days a week, and is the world's biggest sports radio station. Over 2.9 million people tune in every week, listening for 18.4m hours a week, talkSPORT provides the perfect platform to enter the betting world.

The BetVictor Group, who have recently partnered with talkSPORT BET to deliver a betting experience to those who are already fans of talkSPORT radio, have trusted PA Betting Services to deliver first-class racing data for several years. Using PA Betting Services data for talkSPORT BET was a natural progression and a common platform ensures the same high-quality experience that BetVictor customers are accustomed to receiving when it comes to racing, is shared across its partners.

Eugene Delaney, Director at PA Betting Services, said: "We are pleased to be the chosen partner of talkSPORT BET in their newly launched sportsbook. Being a key partner of BetVictor for many years, it's exciting to see how they have diversified and continue to grow".

Eoin Ryan, Director of Sportsbook at BetVictor, said: "We are happy to be partnering yet again with such a well-respected data provider for talkSPORT BET. Choosing to work with PA Betting Services made sense to us, as we can always rely on them to deliver accurate and quality data to our customers. We wanted this reliability of service for talkSPORT BET and its customers."
Notes to Editors
About PA Betting Services
PA Betting Services, part of the PA Media Group, is the market-leading provider of racing and sports data in the UK and Ireland. Providing data, editorial and page ready services with over 30 years' experience.
Visit https://pabettingservices.com/ for more information.
About the BetVictor Group
The BetVictor Group is an online gambling operator and B2B solutions provider with licences in Great Britain, Gibraltar, Ireland, Germany, Malta and Ontario. The privately owned group employs more than 650 people worldwide, with its global headquarters based in Gibraltar.
Offering sportsbook, casino and bingo, the BetVictor Group is committed to protecting customers from gambling-related harm and is dedicated to improving the gambling experience by leveraging its in-house developed technology and innovative products.
Visit https://www.betvictor.com/ for more information.
Visit PA Betting Services: Horse racing data & multimedia content for more information.