Smarkets and PA Betting Services strengthen long-term partnership with new agreement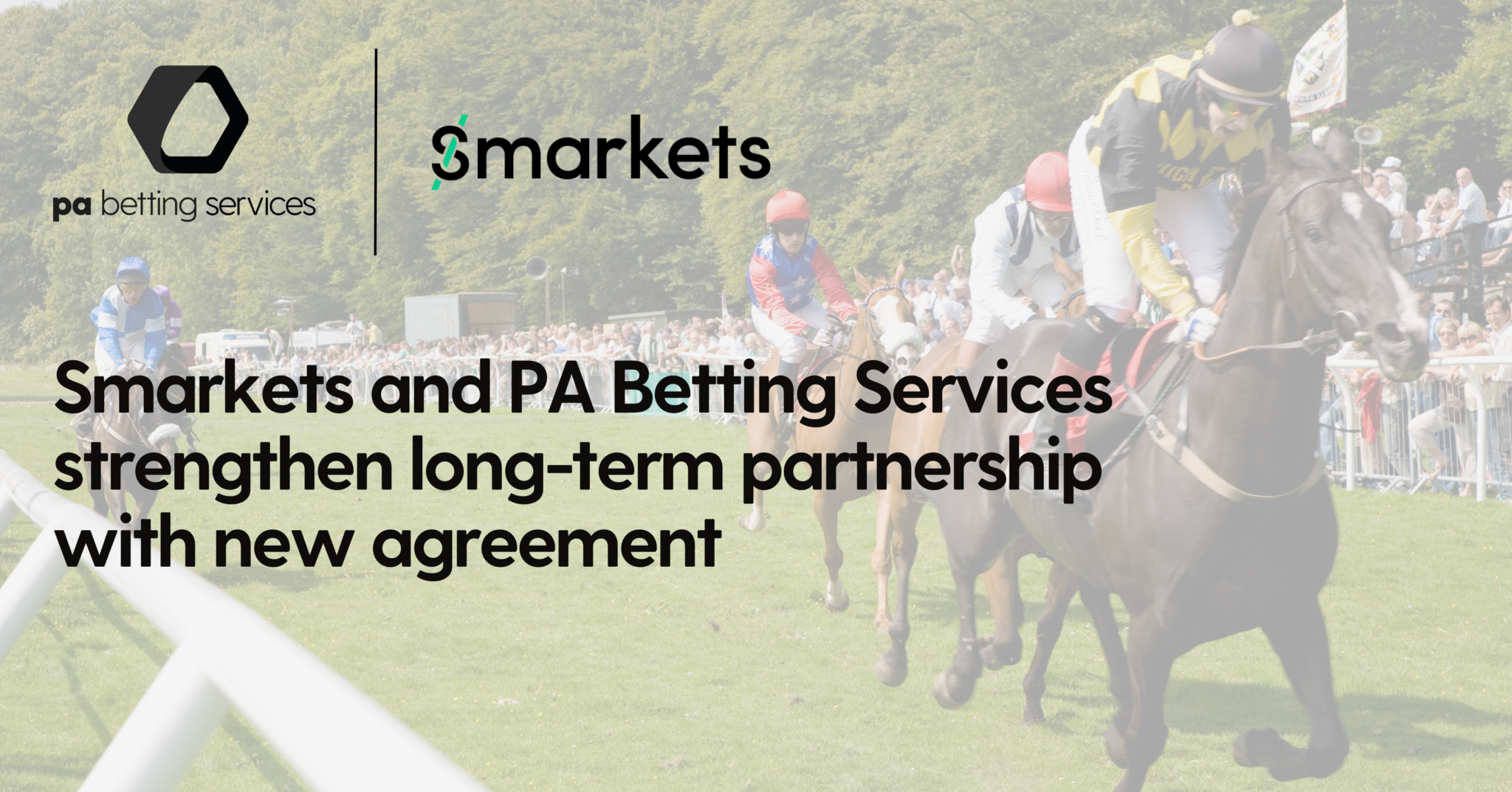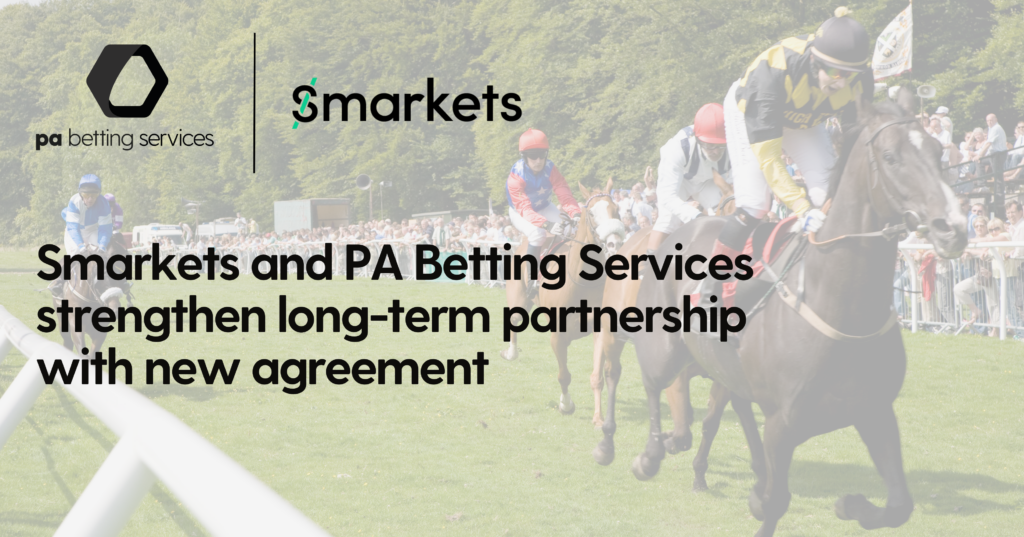 PA Betting Services has further strengthened its relationship with Smarkets by signing a new multi-year deal. We will continue to deliver fast and reliable UK, Irish, and selected international Horse Racing content, as well as UK Greyhound Racing, to Smarkets and its sportsbook, SBK.
Smarkets, which has relied on PA Betting Services to deliver first-class racing data for over a decade, was originally founded as a betting exchange and has grown in recent years to include the launch of a fixed odds Sportsbook, SBK. PA Betting Services is proud to support Smarkets as its business continues to grow from strength to strength. This new deal demonstrates our commitment to remaining at the forefront of racing content for Smarkets and SBK.
Adam Baylis, Marketing Director at Smarkets, said, "We are delighted to be partnering once again with such a well-respected data provider. Continuing to work with PA Betting Services was the obvious choice, especially when it comes to racing content. We wanted to keep providing our customers with high-quality data they can rely on, and Smarkets is known for delivering accurate and reliable data."
Niamh Richardson, Account Director at PA Betting Services, said, "We are thrilled to continue working with Smarkets and to support them as a business. As the world's leading supplier of horse racing data and content, it's great to see businesses like Smarkets choose to stay with us long-term. It's a testament to the value they place on working with reliable and trusted suppliers."
ENDS
Notes to Editors
For further comments or questions, please contact:
Niamh Richardson (PA Betting Services):
Shana Sivalingam (PA Betting Services):
About PA Betting Services
PA Betting Services, part of the PA Media Group, is the market-leading provider of racing and sports data in the UK and Ireland. Providing data, editorial and page ready services with over 30 years' experience.
Visit https://pabettingservices.com/ for more information.
About Smarkets
Smarkets is an award-winning, product-led, sports betting company headquartered in London that processes billions of pounds in traded volume each year. Operating two main products – the Smarkets exchange, a sophisticated betting exchange and prediction market platform, and SBK, an app that delivers industry-disrupting odds by drawing prices from the exchange and presenting them in a sleek, sportsbook interface.
Visit https://smarkets.com/ for more information.