PA Media launches 'PA Meets', a new events series bringing together the country's leading journalists with communications professionals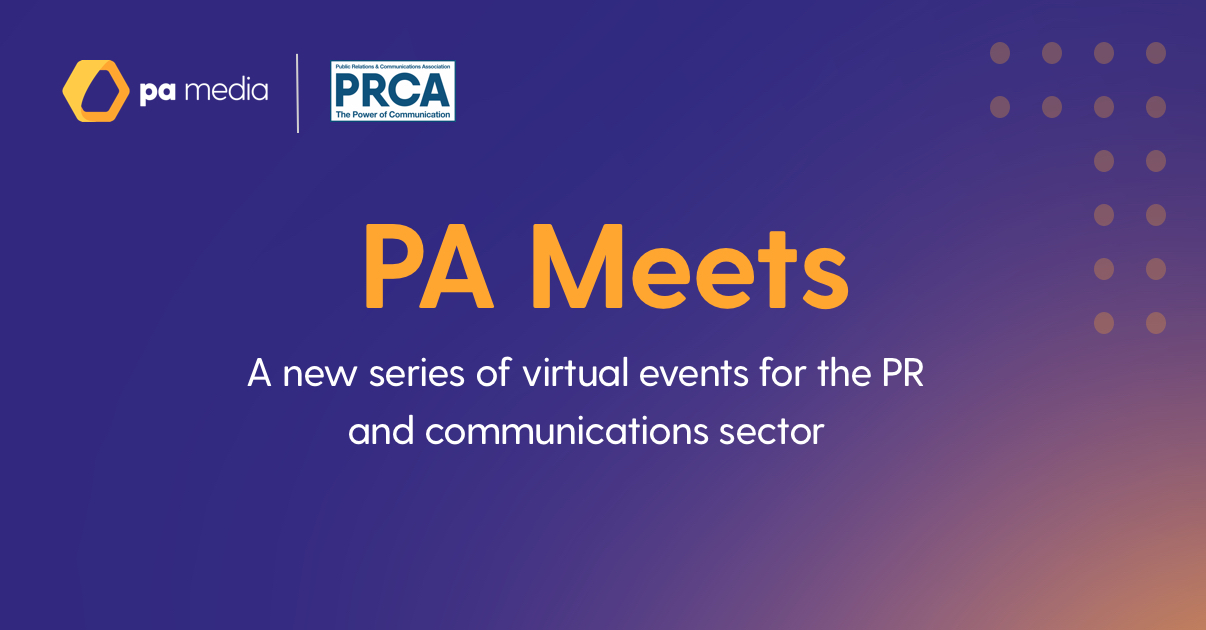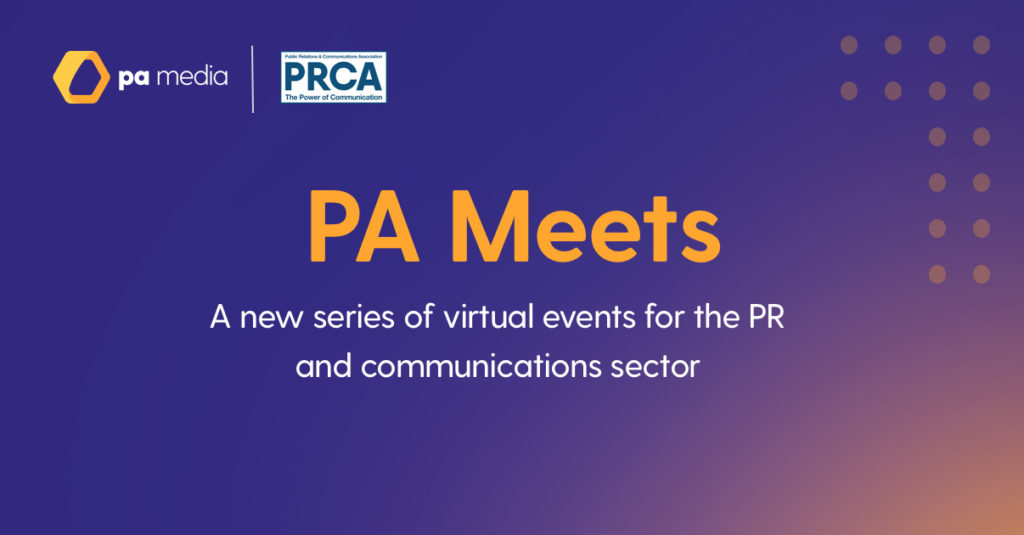 4 March 2021: PA Media (PA), the national news agency for the UK and Ireland, has launched 'PA Meets' a series of virtual events for the PR and communications sector, in partnership with the PRCA.
Described as 'Where News meets PR', PA Meets aims to create a community of professionals from the journalistic and PR worlds to share tips and advice on how to navigate the media landscape.
Each 45-minute event will be packed full of career-enhancing insights for PR and Communications professionals at various stages of their careers. The series will provide the opportunity for the audience to hear from, and engage with, influential and respected figures from the worlds of news and PR. It will be delivered in partnership with the PRCA, the leading professional body for PR and Communications practitioners.
'PA Meets' will be hosted by Bridgid Nzekwu, PA's Director of Media Training and former presenter of Channel 4 News and ITV News. Bridgid will be joined by leaders in PR and journalism to discuss opportunities, challenges, issues and developments across the communications sector.
Confirmed guests for the series include:
Ben Monro-Davies, Executive Producer, Evening & Daytime, Sky News
Kerri-Ann Roper, Entertainment Editor, PA
Matt Brown, Director of News & External Relations, TfL
Pasca Lane, Director of Media, British Red Cross
Ravin Sampat, Senior Producer, News & Current Affairs, BBC
The first event, entitled How to build your network of journalists, will take place on 23 March. The discussion will focus on how PR and Communications can make allies of journalists and build strong relationships inside newsrooms.
Four more virtual sessions will follow each fortnight in the inaugural run of the 'PA Meets' series, covering topics including, PR-pivots in the pandemic, What's next in media disruption? and What makes a story cut through the noise?
Polly Curtis, Managing Director of PA Media, said:
"The 'PA Meets' series is a natural extension to the role PA plays every day at the heart of the news media industry. We want to foster meaningful connections between editorial leaders and the PR & Communications practitioners they rely on, to strengthen the storytelling process at the heart of news.
"Under Bridgid Nzekwu's expert moderation, the series will draw out the issues, tips and predictions that will support the work of our audience. Crucially, practitioners will also have an opportunity to interact with our esteemed guests, to enhance the learning experience."
Francis Ingham, Director General of the PRCA, said:
"We are delighted to partner with PA to bring the very best, cutting-edge insights directly to our members. The relationship dynamic between a journalist and PR practitioner has always played a fundamental role in driving a more informed, prosperous society. As both professions continue rapidly to evolve, it is crucial that PR practitioners understand the current media and communications landscape and have the ability to identify new opportunities to deliver true value to business and people. This interactive series is a must for all pros."
To secure a place on the series, visit the PA Media website – https://pa.media/pr-services/pa-meets/.
ENDS