PA Betting Services expands partnership with The Hong Kong Jockey Club to deliver its horse racing content to the UK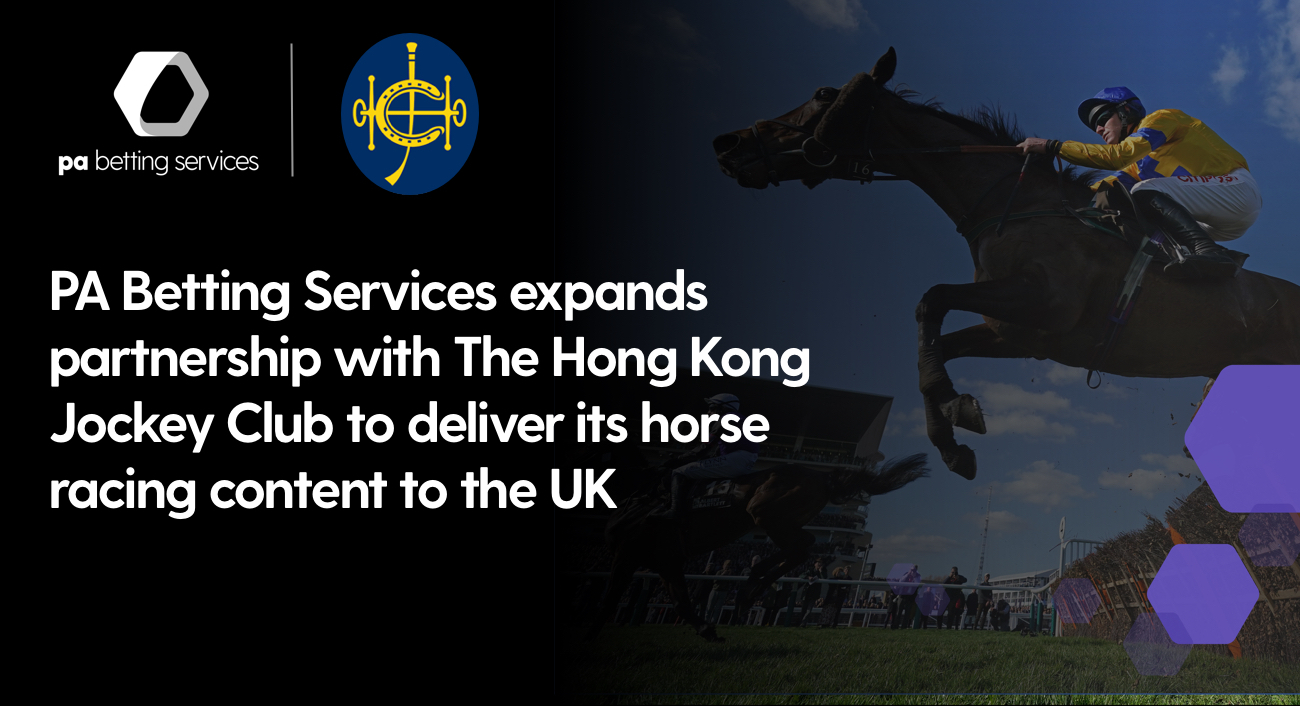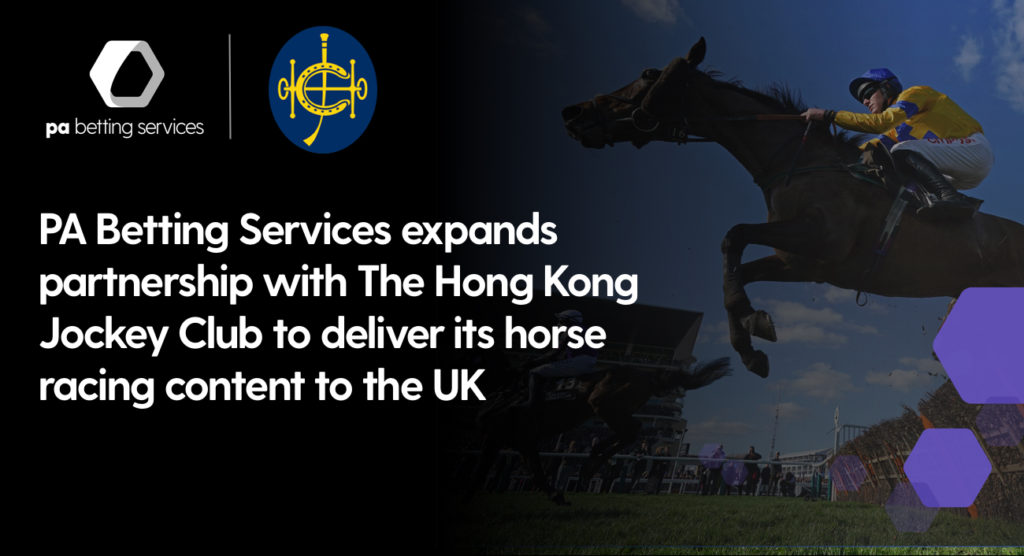 PA Betting Services (PABS) has teamed up with The Hong Kong Jockey Club to distribute horse racing data. Under this new agreement PABS will utilise their market leading delivery platform to supply HKJC data to Tote UK who have commingled their tote pools with HKJC, and At the Races (ATR), who broadcast the races from Hong Kong to its UK audience.
Partnering with the largest racing rightsholders in the world, PA Betting Services powers the horse racing industry through its robust distribution platform and databases. The addition of racing from Hong Kong gives even more depth to PA's coverage.
Sam Nati, Head of Commingling, The Hong Kong Jockey Club, said: "PA Betting Services is a key partner in delivering the data to our customers. We are always impressed by how swiftly and efficiently PA Betting Services delivers the technical requirements we ask of them and look forward to our ongoing relationship as we develop our racing product further."
Eugene Delaney, Director at PA Betting Services, said: "We are delighted to be working with HKJC. HKJC racing is a fantastic product and it has been great to see the coverage and demand grow. We showcased our agility and reliability to integrate with two third parties. We are excited to be extending our partnership with such an esteemed brand."
Notes to Editors
About PA Betting Services
PA Betting Services, part of the PA Media Group, is the market-leading provider of racing and sports data in the UK and Ireland. Providing data, editorial and page ready services with over 30 years' experience.
Visit https://pabettingservices.com/ for more information.
About The Hong Kong Jockey Club
The Hong Kong Jockey Club is a world-class racing club that acts continuously for the betterment of our society. A leader in horse racing and responsible sports wagering and one of the world's top ten charity donors, the Club generates substantial economic and social value. Committed to global excellence and giving back to society, the Club is always "riding high together for a better future" with the people of Hong Kong.