Amazon expands Alexa news coverage via PA Media's editorial feeds
Amazon's Alexa Device enhances its news data ingestion with the help of PA Media's editorial platform Create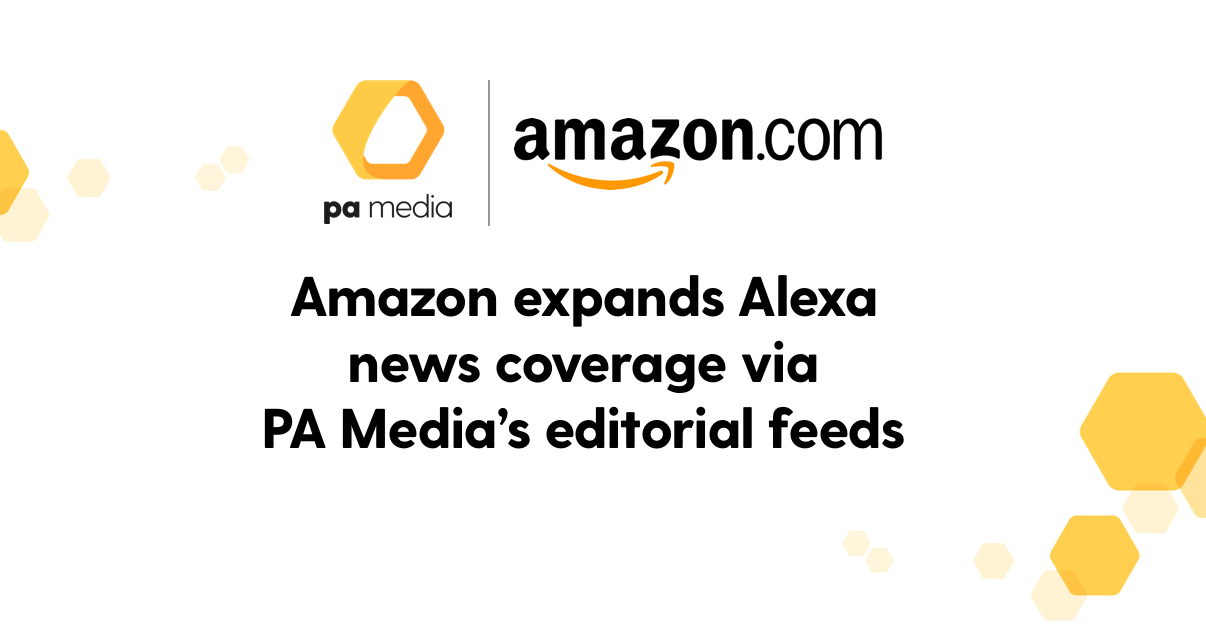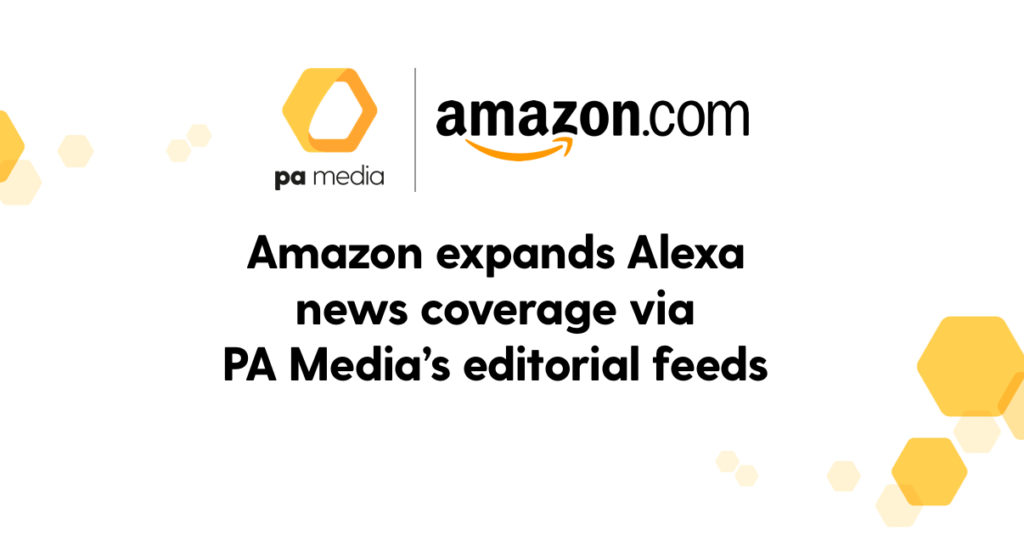 Amazon – The technology company have partnered with UK and Ireland's news agency PA Media to utilise 'Create' – PA Media's newswire, to power their Alexa devices ensuring their users have all the latest breaking news from PA news agency journalists in real time.
By ingesting news content and data provided by PA Media news feeds, the Amazon Alexa device now has an expanded knowledge base from which its artificial intelligence (AI) capability can trawl, to inform users who ask it questions about everyday news.
Used by a wide number of UK and Irish newsrooms and media outlets, Create is PA Media's next generation newswire. Thousands of journalists access the platform daily and weekly to source verified news to support and supplement their own coverage.
Editor-in-Chief at PA Media, Pete Clifton shared his enthusiasm at Amazon and PA Media working together: "Here at PA Media, we are delighted that we are now supplying news content to one of Amazon's flagship devices, Alexa. This collaboration demonstrates PA Media's diversification as a media services provider in a digital word. Thanks to technological advancements, our content is not just accessible to the traditional publishing world, but now a host of new industries who can utilise our content in unique ways."
About PA Media:
PA Media is the UK and Ireland's news agency. Providing a 24/7 feed of verified text, pictures, video and data to major media and digital brands around the world. With more than 150 years' experience of newsgathering and content creation, it has an unrivalled reputation for being fast, fair and accurate.
Create is PA Media's next generation newswire and is used by major newsrooms and media outlets across the UK and Ireland
Find out more about PA Media here: pa.media/pamedia
Find out more about Create here: pa.media/create
About Amazon:
Amazon is guided by four principles: customer obsession rather than competitor focus, passion for invention, commitment to operational excellence, and long-term thinking. Amazon strives to be Earth's Most Customer-Centric Company, Earth's Best Employer, and Earth's Safest Place to Work. Customer reviews, 1-Click shopping, personalised recommendations, Prime, Fulfilment by Amazon, AWS, Kindle Direct Publishing, Kindle, Career Choice, Fire tablets, Fire TV, Amazon Echo, Alexa, Just Walk Out technology, Amazon Studios, and The Climate Pledge are some of the things pioneered by Amazon. For more information, visit amazon.co.uk/about and follow @AmazonNewsUK.
Follow Amazon.co.uk on Twitter: www.twitter.com/AmazonUK
Follow Amazon.co.uk on Instagram: www.instagram.com/AmazonUK
Follow Amazon.co.uk on Facebook: www.facebook.com/AmazonUK