PA Betting Services announce new content agreement with Betsson.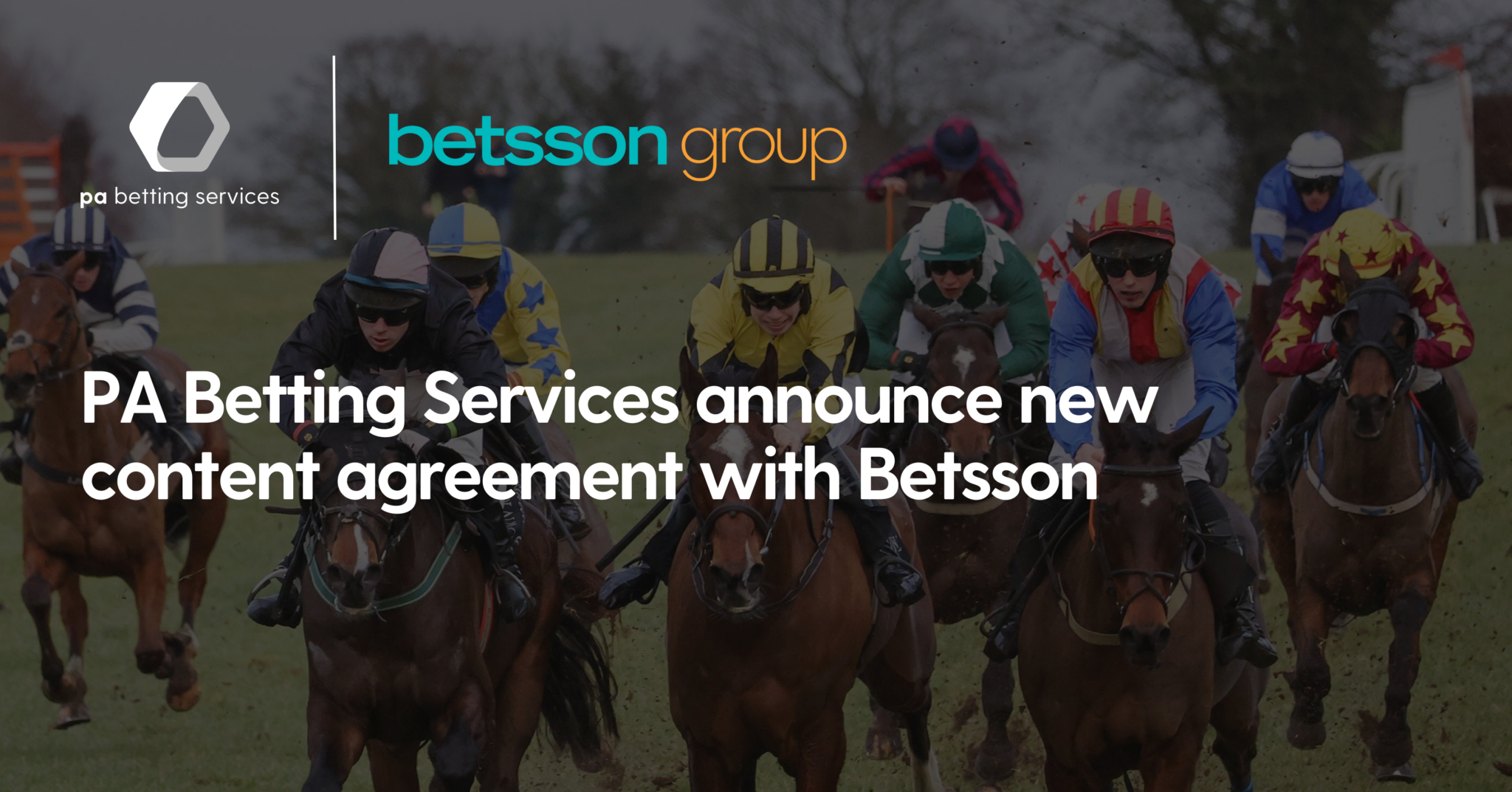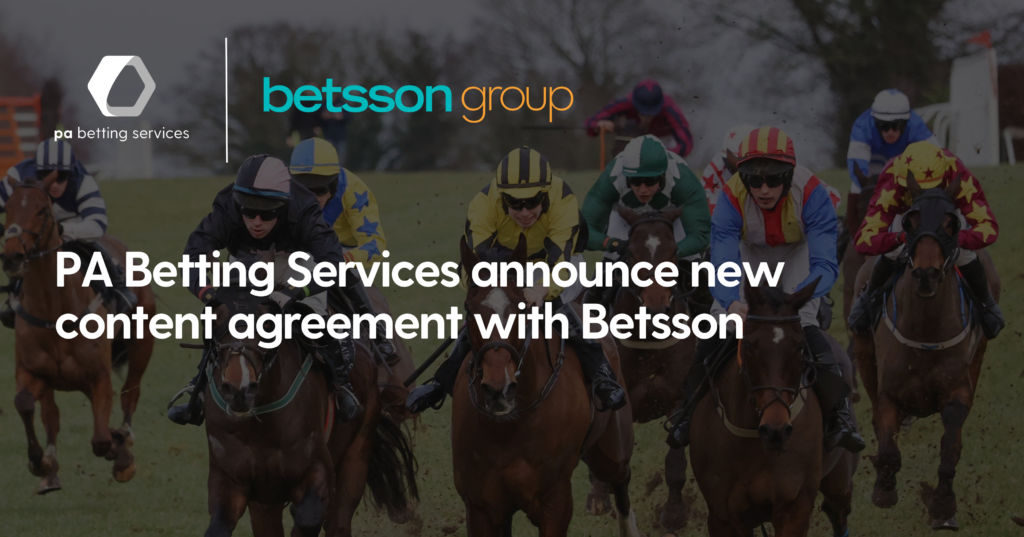 PA Betting Services (PABS) have further strengthened their relationship with Betsson, announcing a new agreement for the supply of horse racing content delivered onto their online sportsbooks.
As part of the new agreement, Betsson will receive editorial content for domestic horse racing, including race verdicts, comments, and tips delivered through PABS' market-leading racing distribution platform. The betting content will bring added value to brands such as RaceBets, Betsson's flagship racing sportsbook, enhancing the sporting experience for customers with trusted racing content.
Keiron Muir, Account Director at PA Betting Services, said: "We are pleased to be the chosen partner of Betsson for Horseracing content. It's exciting to see their coverage and demand continue to grow, and we are thrilled to have strengthened and diversified our partnership further."
Harry Walter, Head Of RaceBets, said: "We are delighted to have reached a new agreement with PA Betting Services. After working with them for multiple years, we knew we could rely on them to deliver reliable and accurate content. This new agreement supports our commitment in providing our customers with a top-quality betting experience."
END
Note to Editors
For further comments or questions, please contact:
Keiron Muir (PA Betting Services):
Shana Sivalingam (PA Betting Services):
About PA Betting Services
PA Betting Services, part of the PA Media Group, is the market-leading provider of racing and sports data in the UK and Ireland. Providing data, editorial and page ready services with over 30 years' experience.
Visit https://pabettingservices.com/ for more information.
About Betsson Group
With 20 brands, including RaceBets, Betsafe, Betsson, NordicBet, StarCasino and JallaCasino.se, offering Sportsbook, Casino, and other games, Betsson Group is one of the world's largest gaming groups, at the heart of entertainment for over six decades.
Visit https://www.betssongroup.com/ for more information.