PA Media Group Picture Editor stands down after 25 years in the role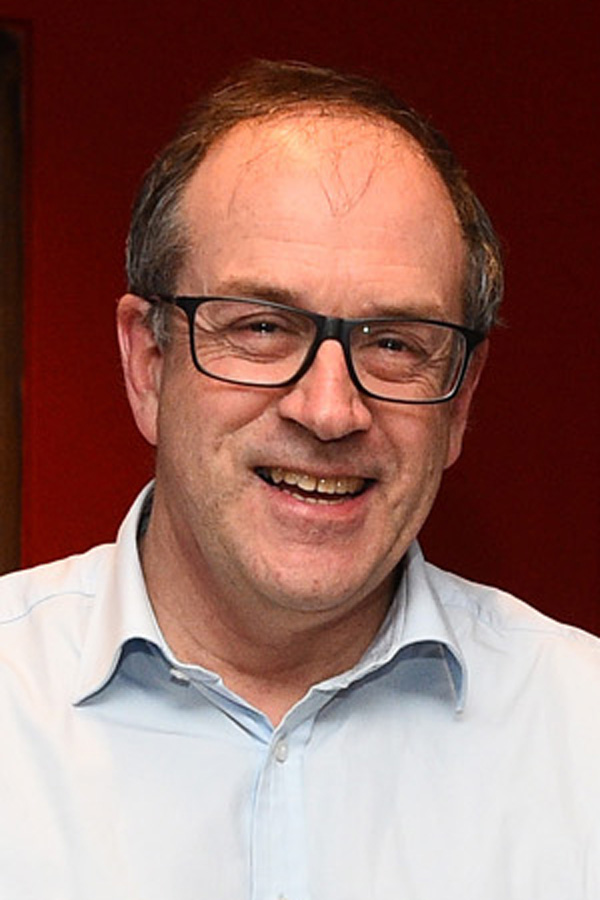 Martin Keene, Group Picture Editor at PA Media, is standing down from the role after 35 years with the UK and Ireland's national news agency.
Keene has led the picture operation for more than 25 years, overseeing staff and freelance photographers across the nations as well as a team of editors.
He began as a photographer when PA was based in Fleet Street. He spent several years covering the royal family, and one of his most famous pictures was of Princess Diana sitting alone in front of the Taj Mahal as her marriage to the Prince of Wales came to an end.
Keene said: "After more than 25 years leading the PA's picture operation, it's time to step aside and let someone else pick up the reins of one of the best jobs in British journalism.
"It has been a privilege to work with a brilliant team of photographers and picture editors both on remarkable events that delivered front page images to publications in print and online around the world, but also on the many stories that otherwise would have gone untold.
"It's been quite a journey, and I wouldn't have missed a single day of it."
In 2007, Keene became a Member of the Royal Victorian Order (MVO), an award that is in the Queen's personal gift and is bestowed independently of Downing Street. Probably the only Picture Editor in the business to have a Cambridge University degree in Chemical Engineering, he is also a Fellow of the Royal Photographic Society.
He is due to stand down at the end of the year but will stay on at PA part-time as Editor, Major Ceremonial Events, focusing initially on the planning and coverage of the Queen's Platinum Jubilee in 2022.
PA Editor-in-Chief Pete Clifton said: "Martin has been a brilliant leader of our picture operation and I am very sorry he is standing down. Our outstanding picture coverage of major events, both planned and unexpected, has always had Martin at the heart of it. I am absolutely delighted that we will be holding on to him to assist us with more of those major events."
The agency is now advertising for Keene's replacement.
– Ends –
For more information, please contact Christine Tama, Interim Head of Communications at communications@pamediagroup.com
Photo 1: The Princess of Wales sitting alone in front of the monument to love, the Taj Mahal, during a royal tour of India in 1992. Picture by Martin Keene, PA
Photo 2: Prince Harry runs towards a light tank during a visit to the barracks of the Light Dragoons in Hannover, Germany July 29, 1993. Picture by Martin Keene, PA
Photo 3: Martin Keene at the top of Nelson's column in his days as a photographer
Photo 4: The Duke and Duchess of Cambridge kiss on the balcony of Buckingham Palace after their wedding on 29 April, 2011. Picture by John Stillwell, PA
Photo 5: Glenn Chambers carries the Olympic Flame on the Torch Relay leg between Edwinstowe and Mansfield in severe rain June 28, 2012. Picture by Chris Radburn, PA
Photo 6: Martin Keene Headshot
About PA Media
PA Media (PA) is the national news agency for the UK and Ireland, and a leading provider of multimedia content and services for media and non-media customers.
As the home of the UK's national newswire, PA supplies news to national, regional and international newspapers, magazines broadcasters, websites and digital applications. 
Established in 1868 as the Press Association, PA has evolved to serve a broad range of sectors beyond media with tailored, multimedia content solutions. 
PA's products and services span everything from sports data, hosted live blogs, and social media content to journalism & media training, page production services and TV listings.